Quay Websites, Gloucestershire's affordable web design and SEO marketing specialists for businesses based in Cheltenham, Gloucester, Stroud, Bristol and the surrounding areas.
Our friendly team of online specialists love helping small, medium and large companies get more from being online. With over 15 years experience our services cover an array of online solutions including responsive website design, SEO, email marketing, social network management and PPC.
WHAT OTHERS SAY ABOUT QUAY WEBSITES
At Quay Websites we value the importance of our team and invest in employed staff that are skilled in website design and marketing. Being a family run company based in Gloucester, Gloucestershire you can expect a very personal service.
Looking for web design in Cheltenham & Gloucester? Our websites are designed just for you and will reflect your company and brand.
Our in house web designers based in Cheltenham & Gloucester will work closely with you to achieve your desired look and functionality. We will guide you every step of the way helping you make the right decisions to create a beautiful and functional website. Our friendly approach makes the web design process enjoyable for all.
We have some great website design options for you. All of our websites are completely bespoke giving you freedom of design choice as we do not use website templates. We have a unique CMS ( content management system) that allows you and your team to make changes to the website content with ease from a web based platform.
We also off a comprehensive E-commerce website design service, wheter you are a small online retailer or have 1000's of products.
Find out more about our web design service >
Social networks are here to stay so it is important to realise how these can be integrated into your business and website. They are not for everyone but there are defiantly a lot of applications that they can be used to deliver rich rewards. Quay Websites specialises in social networking and Facebook advertising in Gloucestershire.
Having a fan base to promote your services and products can unlock new streams of revenue that you never realised were there.
Quay Websites cannot only create you a visually stunning website but also help you establish your audience using SEO (search engine optimisation). Helping you define what makes a website rank higher on search engines and analysing competitors to improve your online marketing strategy.
Affordable SEO packages tailored to your requirements and budget with realistic goals and marketing structures designed for businesses in Gloucestershire and across the UK.
Get more from your website, contact us about SEO today.
Affordable web design packages for brochure style websites and large E-commerce websites
+44 (0) 1242 649 622
Cheltenham

+44 (0) 01452 899 722
Gloucester
web design . seo . EMAIL marketing . SOCIAL NETWORKING
services available in gloucester, cheltenham & throughout Gloucestershire
responsive website design
SOCIAL NETWORK MANAGEMENT
Discover how to maximise your ROI with email Marketing by Quay Websites
Email marketing can be the perfect solution to push your business forward , engage with existing clients and reach out to new potential markets.
Quay Websites have developed systems to maximise your return using innovative email marketing strategies. With extensive experience in B2B and B2C email marketing strategy we can help you get more out of email marketing.
Local and national search engine optimisation packages. Get your website higher on Google.
Complete email marketing campaign management. Increase sales with email marketing.
Discover the right social network for your company and find out how to attract a large audience.
A NEW AFFORDABLE SEO SERVICE
Take a look at our amazing new SEO service for Gloucester and Cheltenham. Affordable SEO for small businesses, our SEO OVERHAUL package is a one off payment of only £499
SMILES ALL ROUND FOR ACADEMY
Academy Portraits are one of our SEO clients and we are so proud to have got them to the top spot on Google! Academy Portraits came to us for website design, email marketing and SEO ( search engine optimisation), after several months of hard work they are now number one on Google for their main keyword searches , such as 'school photography Cheltenham' It is also great to see that our hard work has paid off nationally as well, with high page one listings for 'school photography' 2018 will bring new prospects for Academy Portraits as they grow their business in a competitive market. As they are a forward thinking company they have already instructed Quay Websites to develop a web based application and smart chatbot technology for their website. Take a look at their website at https://www.academyportraits.co.uk Could your business benefit from a boost in 2018? If so get in touch with our friendly team of local SEO experts
Getting visitors to your website is no easy task. Whether you employ SEO tactics, paid for ads, social media or good old fashioned printed adverts it is all hard work and costly. So once you have paid for the visitor to arrive at your website you do not want to loose them! Enter the Quay Website Chatbot! Our latest tool to help you convert your visitors to clients. With the fast pace world of online commuting website owners need to engage with their visitors quickly and effectively. Our automated Chatbot will take the details from your visitors and answer gather useful information allowing you to qualify your potential client easily. Increase conversions: Customers are 3X more likely to interact with a website when you reach out with a proactive chat. Fully automated: Our Chatbot needs 0% human involvement. Let your service agents focus on other important stuff. Be available 24/7: Collect leads even when all of your sales reps are asleep or on vacation. Don't let your business sleep. Take a look at our Chatbot, look to the right you will see it live and ready to answer your questions! Just click the little man! Chatbot is only £15 per month and includes setup and integration into your website. To sign up click this link: https://pay.gocardless.com/AL00017NKXFRK3
Quay Websites constantly check and track Google algorithm changes as well as structural changes that Google make. An interesting one that has now emerged is the character allowance change for Meta Descriptions. What is a Meta Description? Every website page has a Page title and a Meta Description. The Meta description is a portion of text that describes what the page is about. This text is not shown to your website visitors. It is however displayed to Google bots, informing Google what the page is all about. This Meta description then appears in the google listing under the page title ( see image below ) From an SEO point of view this is a useful tool to help with keyword and keyphrase ranking. The meta description directly affects the rank of a website page for a particular word or phrase. What has changed? Google sets a character limit for meta descriptions to control the amount of content that appears in their search listings. Up until now this limit has been 155 Characters. They have now increased this limit to 300 characters. How does the change affect your website? Having nearly doubled the character allowance allows us to implement a more engaging descriptive text and target more keyword phrases thus improving the SEO for your website. All of Quay Websites clients will be automatically updated with the new meta description changes.
HOW CAN WE HELP YOUR BUSINESS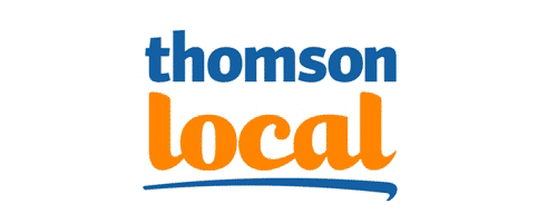 Click the logos above to view our independant reviews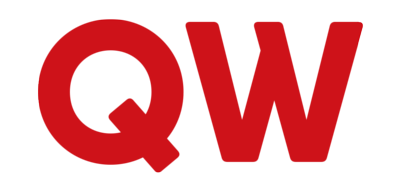 GLOUCESTER: +44 (0) 1452 899 722
CHELTENHAM: +44 (0) 1242 649 622
GLOS: +44 (0) 1452 899 722
CHELT: +44 (0) 1242 649 622