Quay Websites, Gloucestershire's affordable web design and SEO marketing specialists for businesses based in Cheltenham, Gloucester, Stroud, Bristol and the surrounding areas.
Our friendly team of online specialists love helping small, medium and large companies get more from being online. With over 15 years experience our services cover an array of online solutions including responsive website design, SEO, email marketing, social network management and PPC.
WHAT OTHERS SAY ABOUT QUAY WEBSITES
At Quay Websites we value the importance of our team and invest in employed staff that are skilled in website design and marketing. Being a family run company based in Gloucester, Gloucestershire you can expect a very personal service.
Looking for web design in Cheltenham & Gloucester? Our websites are designed just for you and will reflect your company and brand.
Our in house web designers based in Cheltenham & Gloucester will work closely with you to achieve your desired look and functionality. We will guide you every step of the way helping you make the right decisions to create a beautiful and functional website. Our friendly approach makes the web design process enjoyable for all.
We have some great website design options for you. All of our websites are completely bespoke giving you freedom of design choice as we do not use website templates. We have a unique CMS ( content management system) that allows you and your team to make changes to the website content with ease from a web based platform.
We also off a comprehensive E-commerce website design service, wheter you are a small online retailer or have 1000's of products.
Find out more about our web design service >
Social networks are here to stay so it is important to realise how these can be integrated into your business and website. They are not for everyone but there are defiantly a lot of applications that they can be used to deliver rich rewards. Quay Websites specialises in social networking and Facebook advertising in Gloucestershire.
Having a fan base to promote your services and products can unlock new streams of revenue that you never realised were there.
Quay Websites cannot only create you a visually stunning website but also help you establish your audience using SEO (search engine optimisation). Helping you define what makes a website rank higher on search engines and analysing competitors to improve your online marketing strategy.
Affordable SEO packages tailored to your requirements and budget with realistic goals and marketing structures designed for businesses in Gloucestershire and across the UK.
Get more from your website, contact us about SEO today.
Affordable web design packages for brochure style websites and large E-commerce websites
+44 (0) 1242 649 622
Cheltenham

+44 (0) 01452 899 722
Gloucester
web design . seo . EMAIL marketing . SOCIAL NETWORKING
services available in gloucester, cheltenham & throughout Gloucestershire
responsive website design
SOCIAL NETWORK MANAGEMENT
Discover how to maximise your ROI with email Marketing by Quay Websites
Email marketing can be the perfect solution to push your business forward , engage with existing clients and reach out to new potential markets.
Quay Websites have developed systems to maximise your return using innovative email marketing strategies. With extensive experience in B2B and B2C email marketing strategy we can help you get more out of email marketing.
Local and national search engine optimisation packages. Get your website higher on Google.
Complete email marketing campaign management. Increase sales with email marketing.
Discover the right social network for your company and find out how to attract a large audience.
NEW WEBSITE FOR REDHILL HOLIDAYS
We are excited to announce the launch of a new website for Herefordshire based Glamping company, Redhill Holidays. Having worked with Redhill Holidays for several months on a pre launch campaign the Glamping domes are now ready to take bookings. The new website is easy to navigate and has an integrated booking system that allows visitors to book their holiday online. The backend Cloud based CMS and booking system provides an intuitive way to make changes and allows full management of future bookings and guest management. Redhill have now instructed Quay Websites to continue with the marketing, we are pleased that in week one we have generated a few bookings. So far so good!! Take a look at www.redhillholidays.co.uk
Long standing client Hilo Window Cleaning of Cheltenham gets a website overhaul. Their old website is now revamped to reflect their growing business. Using our intuitive CMS we created a mobile responsive website that has a strong call to action and showcases cleaning services. Optimised with onsite SEO we are confident that this new website will serve them well as did the old one. Take a look at : https://www.hilo.co.uk Are you looking to grow your business? Contact Quay Websites today
We are excited to launch a new website for Newent based Steel Building supplier, 3CB As one of long standing marketing clients, 3CB approached Quay Websites for a website revamp. Having worked with 3CB for sometime building up a high ranking online presence, increasing traffic and conversions, the next logical step was a website revamp. One of the challenges was to retain the historical feel of 3CB's old website which has proven to be a success for many years. By modernising the design in key areas we were able to keep brand continuity but still deliver a modern website which is user friendly and consistent with the steel building industry. During the design process we discovered that 3CB had a vast archive of completed projects complete with photos and interesting stories. We took it upon ourselves to find a creative way to showcase and categorise these projects on their website for prospective clients to enjoy and discover what 3CB is all about. Being able to showcase historical case studies creates a powerful message to the website visitor. Over several months of hard work by both Quay Websites and the client the new version of the 3CB website is complete containing over 50 pages of rich content. Take a look at the new website design at https://www.3cb.co.uk
T J PILATES GETS A NEW WEBISTE
We are excited to announce the new website launch for T J Pilates of Gloucester. Take a look at their new website, designed by Quay Websites : www.pilatesgloucester.co.uk T J Pilates came to Quay Websites for a brand new website design and logo brand design.As a start up business it was important for T J Pilates to keep the costs to a minimum but still have a good looking website. Quay Websites graphic design put together a new logo concept and colour scheme. Using our custom CMS system a live demo of their website was created allowing them to see our work in progress. This helped shape the look and feel of the website. Quay Websites also attended a few Pilate lessons to understand the business and to capture some video and photos to be used on the website. The high resolution quality photos and video can be seen on the website banners. T J Pilates also wanted to feature some their own images and videos throughout the website. Are you starting a new business? Do you need an affordable website?If so contact Quay Websites for a free no obligation quotation
HOW CAN WE HELP YOUR BUSINESS?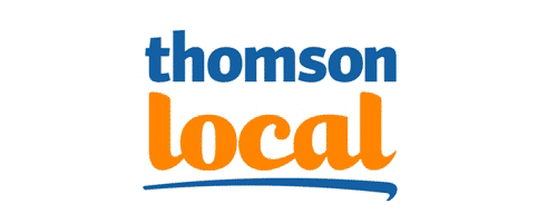 Click the logos above to view our independant reviews
5 ... 4 ... 3 ... 2 ... 1! That's how long you have to make an impression to your website visitor.
Quay Websites are a Gloucester & Cheltenham based website design & marketing agency who are experts in engaging website design that delivers unique conversion techniques and strategies.
With more than 15 years experience in marketing, website design an online strategies we are here to help you get ahead of your competitors.
Our websites are unique, fueled by the latest CMS technology that is hosted on the cloud. Each and every website is custom built from the ground up to reflect our clients businesses. We do not use templates.
Is your website mobile friendly? With over 60% of website traffic coming from mobile phones or tablets it is imperative that your website looks just as good on a mobile device as it does on a computer.
​
Drive traffic to your website with our creative online marketing solutions
Our clients see an average increase in traffic and conversions of 80 - 90% within the first 6 months when adopting our full online marketing services.
Our organic SEO services will boost your online presence across search engines such as Google and Bing. Improving your website rank for targeted keywords using ethical SEO practices will increase traffic and drive quality leads to your website.
Couple SEO with email marketing, PPC (pay per click advertising) and social network promotions and affiliate network marketing you increase your online revenue across multiple channels.
Quay Websites is your turnkey solution for all of your online marketing requirements whether you are a local small company or a large national or international enterprise.
Contact us today for a friendly chat about your marketing goals.
​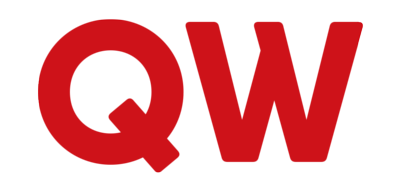 GLOUCESTER: +44 (0) 1452 899 722
CHELTENHAM: +44 (0) 1242 649 622
GLOS: +44 (0) 1452 899 722
CHELT: +44 (0) 1242 649 622