portfolio
We are proud to have worked with 100's of companies across the UK.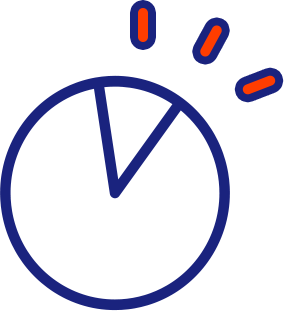 WE ARE ONLY AS GOOD AS OUR LAST JOB
Here are a just a few companies you might recognise that we have worked with over the years ...
Recent web design & Marketing projects
Gloucester based kitchen and bathroom studio, Dajon Interiors is one of our oldest clients and we have been proud to have looked after their website and marketing for many years. Using lockdown as an opportunity to do some housekeeping we have given Dajon's website an overhaul and also produced for them a Covid-19 safety video and various booking systems to help them through this difficult time. They are happy to report the video has been received well by clients and has helped them re open their showroom with confidence. Take a look for yourself at www.dajoninteriors.co.uk
Longterm client Redhill Holidays have just had their first website revamp just in time for their 'four in a bed feature' on Channel four. We are so excited to have been a key part of their journey creating their website, booking system and looking after their online marketing. Redhill was a new business for owners James and Fiona who left the rat race to start a Glamping business from their home location in Herefordshire. They were recommended to Quay Websites and since the start it has been an exciting journey helping them grow online of which 90% of their bookings originate from. Having an amazing website and booking system was just part of of the puzzle, we cannot take credit for their determination for success and creation of what is set to be one of the best Glamping sites in the UK. Take a look at www.redhillholidays.co.uk
Our client Redhill Holidays wanted a map made for their Glamping site. Using satellite images we put together a graphical to scale replica of their site and facilities and then included this on their website. Although a small project it has made all the difference to the experience a user has on their website and encourages confidence which in turn has increased the book rate.
IMPROVED LOGISTICS WEBSITE
Gloucester and Bristol based logistics company Planet Logistics has been a client for a number of years and we are pleased to launch version two of their website. Improved design and navigation and a clearer message focusing on their key services was the priority for this website revamp. This complete overhaul was undertaken and the results speak for themselves with an increase in website traffic and reduced bounce rates, Planet logistics are set to grow their business in 2020. We look forward to continuing with our SEO support throughout this year.
WEB DESIGN FOR FALCON GLOBAL
We are excited to announce the launch of Falcon Globals new website! Cheltenham based company Falcon Global Solutions came to Quay websites for a professional website to reflect their global procurement brand. Working closely with Falcon Global Quay Websites developed a slick, easy to navigate and mobile friendly website. One of the uniques features in the website design was to create an interactive world map that displayed key case studies. Take a look at their new website: https://www.falconglobalsolutions.co.uk/
WEBSITE DESIGN FOR GLOUCESTER SELF STORAGE
This new website for Gloucester Self Storage does what it says on the tin! Although a relatively simple website design it delivers the clients brand message simply and effectively in a crowded marketplace.
CALL US: Gloucester 01452 899 722 - Cheltenham 01242 649 622