portfolio
We are proud to have worked with 100's of companies across the UK.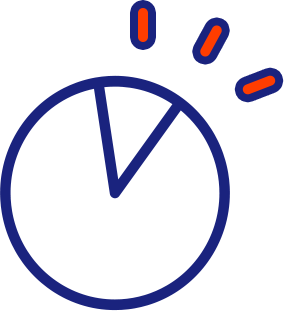 WE ARE ONLY AS GOOD AS OUR LAST JOB
Here are a just a few companies you might recognise that we have worked with over the years ...
Recent web design & Marketing projects
WEB DESIGN FOR FALCON GLOBAL
We are excited to announce the launch of Falcon Globals new website! Cheltenham based company Falcon Global Solutions came to Quay websites for a professional website to reflect their global procurement brand. Working closely with Falcon Global Quay Websites developed a slick, easy to navigate and mobile friendly website. One of the uniques features in the website design was to create an interactive world map that displayed key case studies. Take a look at their new website: https://www.falconglobalsolutions.co.uk/
WEBSITE DESIGN FOR GLOUCESTER SELF STORAGE
This new website for Gloucester Self Storage does what it says on the tin! Although a relatively simple website design it delivers the clients brand message simply and effectively in a crowded marketplace.
NEW WEBSITE FOR REDHILL HOLIDAYS
We are excited to announce the launch of a new website for Herefordshire based Glamping company, Redhill Holidays. Having worked with Redhill Holidays for several months on a pre launch campaign the Glamping domes are now ready to take bookings. The new website is easy to navigate and has an integrated booking system that allows visitors to book their holiday online. The backend Cloud based CMS and booking system provides an intuitive way to make changes and allows full management of future bookings and guest management. Redhill have now instructed Quay Websites to continue with the marketing, we are pleased that in week one we have generated a few bookings. So far so good!! Take a look at www.redhillholidays.co.uk
Long standing client Hilo Window Cleaning of Cheltenham gets a website overhaul. Their old website is now revamped to reflect their growing business. Using our intuitive CMS we created a mobile responsive website that has a strong call to action and showcases cleaning services. Optimised with onsite SEO we are confident that this new website will serve them well as did the old one. Take a look at : https://www.hilo.co.uk Are you looking to grow your business? Contact Quay Websites today
We are excited to launch a new website for Newent based Steel Building supplier, 3CB As one of long standing marketing clients, 3CB approached Quay Websites for a website revamp. Having worked with 3CB for sometime building up a high ranking online presence, increasing traffic and conversions, the next logical step was a website revamp. One of the challenges was to retain the historical feel of 3CB's old website which has proven to be a success for many years. By modernising the design in key areas we were able to keep brand continuity but still deliver a modern website which is user friendly and consistent with the steel building industry. During the design process we discovered that 3CB had a vast archive of completed projects complete with photos and interesting stories. We took it upon ourselves to find a creative way to showcase and categorise these projects on their website for prospective clients to enjoy and discover what 3CB is all about. Being able to showcase historical case studies creates a powerful message to the website visitor. Over several months of hard work by both Quay Websites and the client the new version of the 3CB website is complete containing over 50 pages of rich content. Take a look at the new website design at https://www.3cb.co.uk
T J PILATES GETS A NEW WEBISTE
We are excited to announce the new website launch for T J Pilates of Gloucester. Take a look at their new website, designed by Quay Websites : www.pilatesgloucester.co.uk T J Pilates came to Quay Websites for a brand new website design and logo brand design.As a start up business it was important for T J Pilates to keep the costs to a minimum but still have a good looking website. Quay Websites graphic design put together a new logo concept and colour scheme. Using our custom CMS system a live demo of their website was created allowing them to see our work in progress. This helped shape the look and feel of the website. Quay Websites also attended a few Pilate lessons to understand the business and to capture some video and photos to be used on the website. The high resolution quality photos and video can be seen on the website banners. T J Pilates also wanted to feature some their own images and videos throughout the website. Are you starting a new business? Do you need an affordable website?If so contact Quay Websites for a free no obligation quotation
GLOUCESTER: +44 (0) 1452 899 722 CHELTENHAM: +44 (0) 1242 649 622
GLOS: +44 (0) 1452 899 722
CHELT: +44 (0) 1242 649 622