sEO TIPS - backlinks.
We want everyone to succeed online so if you want to give SEO a go for yourself here are a few tips.
What are back links
So what are backlinks? A back link is when another website adds a link from their website to yours. As discussed in our page having informative, up to date information on your website or blog is a good way to encourage people to link to your website.
Why are back links important for SEO
Search engines like Google crawls the internet looking for the best websites to showcase. Having lots of back links makes it easier for the search engines to get to your website and index your content. But that's not all, Google for instance ranks websites higher if it has back links to the website. The basic principle used is if other websites want to link to your content it must be worthy of a higher page position, the more websites linking to yours the more important Google sees your website to be.
Quality over quantity
Don't rush off yet and start adding your website address to every known directory and web page out there!
The quality of the back link out ways the quantity of back links to your website. So how is quality measured? Firstly it always helps if it is industry specific to your website, so say for instance you are a builder and your local builders merchant links to you that is a good quality back link as google can make the connection and not just disregard it as spam.
Another major factor is how important the website is that links to yours. Linking websites that carry a high page rank have an increased impact of your search engine position. You can use online tools to of websites. Build quality back links to your website.
TIP: don't buy back links, no matter how tempting they may be.
How to build back links
Building quality back links is one of the harder parts of SEO. Before you can start building back links you need to have content that people want to link to. See our for more info. Once you have good quality content in place you will find that website will naturally link to you, this is by far the best way to achieve back links with little effort.
To actively acquire backlinks you can try these following proven methods:
Ask: analyse your market place and approach other website owners in the same sector or ones you feel may benefit from your content. You will be surprised how far posing the question will get you. If you already have a rapport with clients and suppliers that is a good place to start.
Directory: Although directory listings have less impact these days it is still a good source of marketing and its work getting a web link on leading directories and local ones.
Social Media: Social media provides a good base to promote your website and generate back links. Remember social media is not the place for the hard sale, be informative with your posts and deliver information people want.
Answer: look on forums and blogs for your sector and find questions that you can answer. Provide quality information as a priority and drop in a back link to a page on your website that covers the subject.
TIP: Never be spammy, google will rank you down if it thinks you are spamming websites with links
Conclusion
In conclusion…. write good content that people want to link to and network your website within your industry.
How can we be of service?
Creating back links for SEO is time consuming and has be done in a regular basis. If you dont have the time or skill set to delve into this part of SEO let Quay Websites be of service.
We work with all budgets and can deliver real results. Call us today on 0845 88 00 143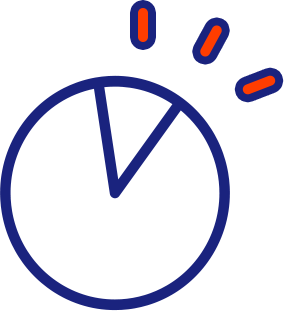 SEO website marketing Tips and advice for gloucester & cheltenham
CALL US: Gloucester 01452 899 722 - Cheltenham 01242 649 622