sEO TIPS & ADVICE.
We want everyone to succeed online so if you want to give SEO a go for yourself here are a few tips.
SEO COPY WRITING
SEO is an important part of and Quay Websites of Gloucestershire specialises in this field of online marketing.
Working with companies in Cheltenham and Gloucester developing websites and improving organic listings on search engines such as Google, Quay Websites can help you effectively market your website online.
Get on page one of Google!
The key to be recognised by search engines like Google is to write relevant content.
Getting the holy grail of page one and top of page one on Google is easier than most people think, this key is to deliver relevant content the is specific to your website and not duplicated from another site.
Get back to basics and write creative , useful content for the readers benefit. Google's clever technology can identify useful information that is unique. The latest Panda 4.0 update specifically targets duplicate content, lowering the rankings and removing listings that are seen to be copied.
Google wants to deliver useful, relevant content to their searching community and make the best user experience they can. Keep this in mind when you are writing content and you will succeed!
How to make your content work for you?
Deliver high quality content that people want to link back to. Easy said than done, but put the effort in and research your field and the rewards will come in.
Getting other websites to link to your content is one important technique. The other is to write the content in a correct manner. These important elements should be considered:
Keyword selection
Keyword placement
Page titles & descriptions
Density of keywords
Internal links
Add these to your relevant content and Google will organically list your website higher on their search engine.
But never loose sight of keeping your content up to date, relevant and trustworthy.
Content focus
Pick your subject and stick to it. Search engines like consistency. make sure you start your content by stating the subject you are to write about. Follow that up with regular mention of your keywords ( try to vary the keyword phrases for instance, SEO Cheltenham, Search engine optimisation Gloucestershire, website marketing)
By keeping focused Google will see this as a trustworthy source of information that is relevant to the subject.
Work for Google
When doing SEO ( search engine optimisation) ask yourself what can I do for the search engine and not what can the search engine do for me. Search engines are actively crawling for new, up to date, relevant content. Having this attitude and creating unique content will bring great rewards.
Research the market, see what the competitors are doing and do it better!
Understand your audience, research what they are looking for and improve the information they can find. Use tools like Google adwords keyword planner to research what terms people are searching for for your given topic. Adopt those keywords and phrases and deliver them in your content.
Conclusion
In conclusion…. Stay true to your content, deliver fresh new relavent material, research your keywords.
How can we be of service
Writing creative material is time consuming and has be done in a regular basis. If you dont have the time or skill set to delve into this part of SEO let Quay Websites be of service.
We work with all budgets and can deliver real results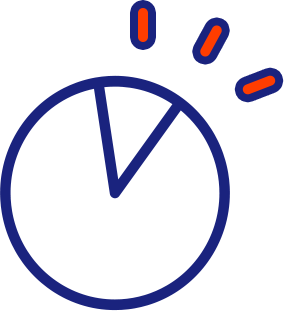 SEO website marketing Tips and advice for gloucester & cheltenham
CALL US: Gloucester 01452 899 722 - Cheltenham 01242 649 622