Ethical SEO Services
GLOUCESTER & CHELTENHAM
Improve your Google page position with SEO services in Gloucester, Cheltenham and London. Quay Websites Ltd is a Gloucester based SEO company with over 15 years of local experience
Our website marketing services allow local and national businesses across the UK to get the most from being online. Ethical SEO practices ensure the best results on main stream search engines like Google, YouTube and Bing.
Not only do we improve your page position on the search engines but we also analyse the competition keeping your company and website one step ahead.
Our onsite and offsite SEO drive quality visitors to your website giving you an outstanding ROI. We offer our SEO and website marketing services on a local basis at affordable rates and also tailored national and international solutions for larger companies across the UK.
We do not outsource our SEO work resulting in the highest quality of online website marketing.
Looking for affordable SEO in London - click here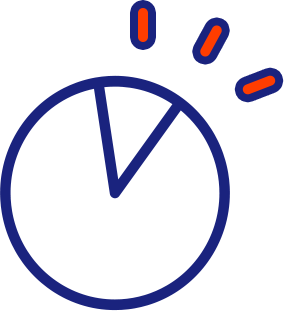 SEO marketing services for Gloucester & Cheltenham
SEO and website marketing
Having a great looking website is just the start of your online journey. The next step is to get people to your website!
Quay Websites offer affordable SEO (search engine optimisation) solutions and social advertising in Cheltenham, Gloucester and throughout Gloucestershire. We also offer our ethical SEO solutions across the UK and internationally. All of our SEO is done in-house offering the highest quality SEO service that you will find in the UK!
Based in Cheltenham and Gloucester Quay Websites work with many local and national companies and are proud to have helped many businesses achieve their online marketing goals.
As a family run SEO company, Quay Websites is a popular choice due to our customer care and ethical SEO practices. With over 15 years of experience in SEO and website design and a transparent way of working, Quay Websites clients benefit from up to date marketing and SEO techniques.
WHAT IS SEO AND DO I NEED IT?
The web design market is swamped with companies offering SEO guarantying first place google positions and huge amounts of traffic to your website. Quite often these statements are false and cannot be achieved.
Quay websites work with you to create a viable marketing structure to maximise your exposure across multiple platforms on the internet. Couple that with website optimisation for localised keywords, such as, Cheltenham, Gloucester and Bristol, you can be sure you are getting the very best ROI.
The key is having a strategy and sticking to it. We will help you create an SEO campaign to market your website to the correct audience.
The question is what is SEO and do I really need it? SEO is short for 'Search Engine Optimisation' - in short its the process undertaken to optimise a website or indvidual website pages to appear higher on Google. Firstly its important to understand this isn't a manipulation or way to cheat this system, it is mererly an ongoing process to make your website better than the competitors and more credible in the search engines eyes. Following a unique process we have been very successful in ranking local and national websites high on search engines such as Google
Firstly we identify what keywords or phrases you would like to rank for, For instance we optimise this website for 'SEO Gloucester' as we want to appear high in Google for that keyword phrase. Once we have identified the keywords that you want to rank for we then make sure that they have a significant amount of traffic. There is no point in ranking for keywords that no one is looking for!
Once the keyword research is complete we then turn our attention to your website and make sure that it is optimised well for SEO. This always starts with good quality content. Put yourself in Google's shoes, Google only wants to show the very best content on their search engine. Having a well structured website with high quality content should always be your no.1 goal. Poor quality content will never rank well on Google or other search engines.
Top tip: Add different types of content such as images, video and rich media. Having a variety of content improves the user experience.
Now that your content has been refined and your website is offering the best user experience we look behind the scenes of your website to improve your SEO we do this by changing the meta data, page titles, alt tags, keyword structures and internal link structures. These are fundamental areas that search engines look at to determine what your content is about which helps the search engine categorise and rank your website or web page.
Top tip: Adding new content on a regular basis encourages Google to crawl the website more often. Google loves new content! A great way to do this is with an onsite blog.
So your website is up together what next? We turn our attention to offsite content and back link building. Having content away from your website that links back to your website or webpage is called a backlink. Backlinks are an important part of SEO, search engines look at how many websites link to your website content. Imagine that you had a web page with 1000 websites linking back to it, if websites want to link to your content it must be good and therefore deserves a higher rank on Google or other search engines.
However, creating high quality back links is key. There is little point of a mechanic linking to a butcher, relevant high quality back links is what we are after. We can manually create this from offsite blog content or we can request backlinks from website owners that would benefit from linking to your content. A good way to do this is with competition analysis. Looking at who links to your competitors websites and using that data to mine backlinks can be very fruitful. Backlink building is very time consuming.
Top Tip: Is it easier to buy backlinks? You may be tempted to buy backlinks, this is know has black hat SEO tactics and should be avoided. Search engines hate it when the system is being manipulated. These type of black hat tactics will only damage your longterm relationship with search engines and result in a drop in rank.
Is SEO right for your company? In short, Yes! Any company that want a good ROI online needs to have a strong SEO strategy. SEO doesn't happen overnight and should not be used as a short term marketing strategy, but if you want to succeed online you need a good ranking. This is particularly the case for general keywords such as your company name. We deal with so many companies that don't even rank for their company name. It is extreemely important for your website to be found when a potential or existing client searches online for your company name.
Analytics
To be able to offer a strong marketing strategy for your online optimisation we need real facts.
This is why all of our websites have Analytic tools built in. This gives us insight into how many people visit your website, how long they stay, how they found you plus much more information allowing us to focus on key areas of weakness.
Once we have this data our SEO work will be transparent so you can see real evidence of the work we do for your hard earned money.
Is SEO Spam?
There are many companies throughout the world offering their SEO services, it is important to find a company you can trust and work with on a personal level.
One that understands your business and can tailor a SEO programme to suit your individual requirements.
This video posted by Google which shows how finding the right company to do your SEO can be beneficial to your websites ranking.
Google & search engine updates
We get many calls fro people who once had a good Google rank and suddenly their website has dropped off the face of the earth. Obviously a dramatic shift on a Google rank can really affect your business and enquiries can dry up over night. So why does a website do this, one of the reasons could be bad SEO , if you have a company looking after your SEO they could be using Black Hat tactics that could affect your rank and your website maybe being penalised. However more than likely Google has rolled out an algorithm update. These updates change how Google ranks a website and the formula behind the algorithm is top secret, so it can be very hard to rectify a website that has dropped down in rank. However if you follow some basic steps you can combat a Google update.
A great place to find out more of what is happening in 'Google Land' is at MOZ. MOZ is one of the worlds leading companies that look into the changes on google and offer practical advice on all major updates.
Click here to visit the MOZ website: https://moz.com/google-algorithm-change
QUAY WEBSITES SEO PRICING
As always we try to keep our costs reasonable and we look to work with everyone and their available budgets.
Most SEO packages can be split into equal monthly payments of a 12 month periods, thus spreading the costs. We are Gloucester and Cheltenham's most affordable SEO website marketing company and have the flexibility to adapt a package that suits your requirements and marketing budget.
SEO is the only way to organically increase website rankings and exposure on search engines. However, be aware that as it is organic, Quay Websites or any other company cannot guarantee page positions or return on investment.
SEO is a marketing strategy and cannot be relied upon as your only source of advertising. Quay Websites is committed in delivering realistic goals and being upfront with their clients, call today for more information.
Please act with caution when you are given guaranteed search engine listing positions as no one has control over search engines such as google. Not everyone can be no.1!
AffordaBLE AND EFFECTIVE SEO SERVICES GLOUCESTER and Cheltenham
AffordaBLE AND EFFECTIVE SEO SERVICES FROM GLOUCESTER TO LONDON
SEO marketing services for Gloucester & Cheltenham
Being at the top of Google is an important part of any modern day companies marketing strategy. Are you wondering why your website is not performing on Google and other search engines? More than likely your website has a poor SEO ( search engine optimisation ) strategy.
We can provide a full SEO analysis of your website and give practical advice of how to boost your search engine page position for FREE. Simply complete the form below and we will be in touch.
Fancy giving SEO a go? There are many elements to SEO some technical and others that are just time consuming. If you want to give your website a boost on search engines then there are a few things that you can do to help your search engine rank. You can research for great SEO tips on Google.
A good place to start is to understand some of the buzz words that surround SEO. When you are doing your research online you will often see various phrases and words being used to describe SEO tactics. Here are a few you should know about and what they mean.
SERP
SERP or 'Search Engine Results Page' is used to describe the page that displays the search engines results relating to the keyword or phrase query. For instance, if you search Google for 'SEO Gloucester' you will be presented with a list of results relating to the keywords. These results are displayed in two formats, firstly paid for listings such as google adwords followed by organic listings.
The organic listings will be what you are targeting to improve for your website using SEO.
RANK
The rank is the position of a website on the search engine. such as the no.1 spot ( what everyone wants) or 2nd , 3rd etc. search engines such as Google use an algorithm to determine how each website should be ranked. This Algorithm is top secret and changes on a regular basis. Studying the effects of website rank changes can help determine what algorithm changes there has been which will help you create an SEO strategy.
CRAWL
Search engines crawl websites using crawlers, google uses a crawler called Googlebot. these crawlers examine content on a website to determine the subject, quality, and structure of the website. The information gathered is fed back to the search engine servers and this helps inform the websites rank. having good quality content and a good link structure is imperative to a good rank.
BACK LINKS
Back links are websites that link back to yours. say for instance that you have just published a blog on your website about how to make the best pancakes. Another website owner may read your blog and want to share a link for their website visitors so they can also read your pancake blog. And thus it goes on, people sharing content using links from one website to another ... back links. Back links are important as search engines know that people will want to link to good quality content. So if a website has lots of back links it suggests that the content is good and thus deserves a higher place on the search engine.
For tips on how to build back links view our back links advice page
3CB manufacture and supply steel buildings across the UK from their Gloucestershire based head quarters. With many years of experience within the Steel Buildings industry they have grown as a company and have come to rely on Google Adwords.
AMAZING THINGS ARE HAPPENING AT ROCOCO
We are really excited to have won the Rococo Garden tender for SEO, Email Marketing and Social Network assistance.



Painswick' Rococo Garden is the country's sole surviving complete Rococo garden. Designed in the 1740s as a fanciful pleasure garden for Benjamin Hyett and his guests, this hidden valley offers spectacular views of the surrounding countryside and intriguing garden buildings.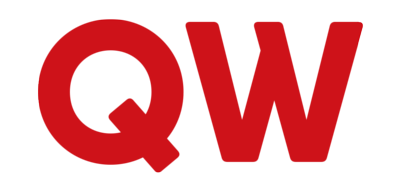 GLOUCESTER: +44 (0) 1452 899 722
CHELTENHAM: +44 (0) 1242 649 622
GLOS: +44 (0) 1452 899 722
CHELT: +44 (0) 1242 649 622