social advertising.
We want everyone to succeed online so here are few tips about social advertising.
Facebook advertising is it worth it?
For sometime now I have managed a host of Facebook pages and over a period of time I have run hundreds of advertising campaigns on Facebook. So I thought I would take the opportunity to share my views on Facebook promotions in the form of paid advertising.
Firstly I am a big fan of organic SEO rather than paid for advertising, but what I have found that paid for advertising on Facebook can bring rewards for little expense.
There are two main types of advertising that are worth playing around with on Facebook. Firstly there is page promotion and the other is post boosting.
Page promotion
Page promotion is a great way to get more likes for your Facebook page, a simple advert is created by clicking the promote page button.
You can select your audience location, right down to cities, your audience interests, age and even sex.
Having this amount of options is really great and allows you to select a target audience too promote to, making sure you are getting the most for your money. For instance my client Jamie Williams Carpentry (www.jamiewilliamscarpentry.com) makes bespoke cabinets in the Cheltenham area. There is little point promoting his product to 16 year old kids in France, so we can really tailor his promotion to an audience that is best suited to his product.
The next option is how much you are willing to spend. With page promotions you choose a daily budget and the length of time you wish to promote for, this gives you full control of your available budget and allows you to cap it. So you don't have to worry about over spending.
You will notice that Facebook suggests the amount of page likes you may get based on your selection criteria and budget. I will say this is an idea of what you might achieve and not a definite amount. I find that depending on the genre of your page has a big impact on how many likes you will get, keep in mind it is a social network not everyone is interested in every topic.
Once you hit 'promote page' you are ready to go! Facebook will check your advert over and make sure its within their guidelines. Once they have done this (doesn't take long) you will be able to track how your advert is doing and hopefully see the likes roll in.
I tend to use this type of promotion to get new Facebook pages off the ground, no one likes to see a Facebook page with no likes, so its a great way to get established.
Post Boosting
The other type of paid promotion on Facebook is post boosting. Post boosting is one of my favourite types of advertising on social networks as its not a hard sale and fits nicely into the world of social networking without being an annoying advert.
So you have wrote a new post and you want everyone to know about it!
A post boost will do just that , much like the page promotion you will have lots of targeting options to select. The main difference is how the post is boosted.
You have two options:
1. People who like your page and their friends: As the title suggests the boosted post will only be visible to people you like your page and their friends.
This option is for an established Facebook page with a good number of page likes for maximum exposure. If you only have 5 likes the distance your post will travel will be limited.
The idea behind this option is that you would like to think that the friends of your existing fans like the same kinda stuff, so they to should like your page / product.
2. People you choose through targeting: This option is the same as page promotions as discussed above giving you target audience options.
With both of the above the more you spend the more places your post gets to. With Post boosting you set an overall budget for post impressions, every time someone sees your post your budget depletes until it has run out. You can also set the duration of the promotion ( click the small more options tab when setting up the promotion) Although this doesn't change the budget it drip feeds your post over the period selected rather than a 1 day hit.
This does not give you guaranteed interaction, but if your post is attractive and engaging then you will naturally get the interaction you crave.
So where do people see your post? I here you ask…. Facebook farms out your post into the news feed of your audience you selected, so it feels like a natural post rather than an advert.
Tip: I find that early and late evening are the best times to do this, people tend to engage more with the posts outside of normal working hours.
Payment
The great thing about Facebook is that you can easily set up a card payment option, Facebook then debit the card a few days after the promotion has finished.
Page managers
A little tip for people like myself who manage multiple pages. If you have admin users of the page they cannot see your payment details or start promotions on your account. However they can do their own promotions with their own credit or debit card.
Summary
In summary Facebook advertising is affordable, flexible and does deliver some great results. I would always start a new Facebook page with a page promotion to get likes quickly.
Quay Websites can help you!
If you don't have the time or inclination to set up a Facebook page and want someone to manage a Facebook campaign we can be of service. For a small management fee you can benefit from all of our knowledge, expertise and existing Facebook networks. We will look after everything for you from adding your logo and cover picture ( its amazing how many logos are not properly placed on Facebook, oversized, blurred or just strange!) to complete Facebook management and advertising.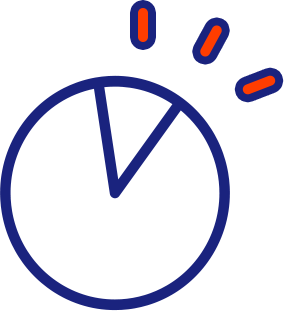 Social advertising advice
CALL US: Gloucester 01452 899 722 - Cheltenham 01242 649 622