web design GLOUCESTEr
Responsive Website Design tailored to small and medium sized businesses in Gloucestershire and the Cotswolds
Affordable website design Gloucester & cheltenham
Quay Websites offer affordable website design in Gloucester, Cheltenham and throughout Gloucestershire for small and start up businesses.
Quay Websites can also cater for larger companies and corporates looking to take their website to the next level with a fully mobile responsive online solution including comprehensive E-commerce and CMS packages.
Contact us today to discuss your website design requirements in full.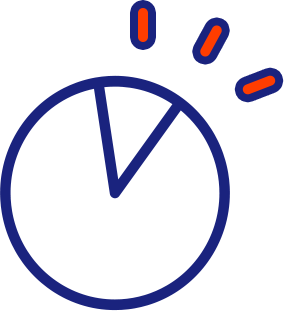 responsive Website design
Website design Cheltenham & GloucesteR
The best way to start is to give us a call or drop us an email. Our friendly local web design advisor will arrange a time to discuss your requirements in full and put together a route map to create your website, SEO or social network.
Whatever your budget or requirements we can make a website for you. Quay Websites is Gloucester and Cheltenham's affordable web design company.
Contact us today to discuss your requirements in full.
The golden rule
This may seem obvious but the most important thing when buying a new website is find a web designer you can work with and trust. We always recommend a local small company or individual as you usually get more for your money and a more tailored package rather than an out of the box solution.
Responsive or not responsive?
The latest website craze is responsive websites, but is it the right thing to do?
Usually they cost more money so you have to weigh up the benefits of having a website that will adjust to various screen sizes and mobile devices.If you choose a non responsive site make sure that they offer a mobile version of the website so as not to be wiped out on Googles mobilegeddon! A static website with a good mobile version can save you money and still deliver a fantastic design.
Its all about SEO!
Search engine optimisation is key to a successful online business whether getting new leads or generating online sales. No matter how fancy your website looks if it doesn't rank well on Google its pointless having. Keep some money back to invest on SEO. Ask your web designer if they regularly manipulate the page titles and meta description, do they create a sitemap and are the pages optimised for Google.
Do you need CMS?
Lots of our clients ask for a CMS based website where they can edit the website themselves. For some online shops this is essential but if its a display website give the web designer a small monthly retainer to do the changes for you. By doing this the website will maintain a higher quality and you will save time that can be invested in progressing your business and learning how to add content to your website.
On top of that non CMS websites are usually less expensive. We find that most of our CMS website clients used it for the first few months then didn't bother due to being busy with their business.
Having a good web design is key to online success. Its not just how the website looks but its also how it functions and what backend services it can provide.
Here are a few key elements that are included as standard when you employ our web design services. ( You will be surprised how many websites don't have these fundamental elements)
Page title
A good strong unique page title is key to the websites success and organic listing on search engines such as Google. So what is a page title? These are not to be confused with headings. A page title is a description of the web page that search engines will use to identify the content of that page. It needs to be relevant to the page, for instance if you are a carpenter and your page is about carpentry your page title does not want to include keywords relating to plumbing.
Below you will see where a page title appears on Google, hence why it is important to have a good strong page title so visitors can find relevant content they are looking for and google can index your website on their search engine.
Page description
Page descriptions is another bit of hidden text that search engines use to ascertain what your web page is about. Have a relevant well structured page description will help with SEO (search engine optimisation)
The page description appears below the page title on search engine listings so once again it is important to have a descriptive piece of text that helps visitors find what they are looking for.
Keywords, ALT tags and Meta tags
It is important in web design to have a dense population of keywords within the main body of the text of each page. This cannot simply be repetition of the same phrases, as search engines will mark you down for this, it has to be informative content that flows and is easy for the visitor to read and understand.
For each page we can also assign up to 7 keywords specific for the page for SEO and also any pictures on the website will have a 'Alt tag' created. An 'Alt tag' is a small piece of text that that appears when the mouse is left to hover over the image. This text can be used to describe the picture. Search engines like the use of alt tags as they cannot read a picture so this gives them an indication of the content on the web page.
Webpage headings
Each webpage will have a heading, for instance the heading on this page (in large text) is 'Web design Cheltenham, Gloucester & Gloucestershire'
This is another way to clearly define what the page is about to search engines thus improving the SEO and making the visitors experience better.
Navigation
Navigation is key to a website success. An easy to navigate website encourages a visitor to stay longer on the website and thus there is more chance that they will contact you or buy from the website.
Having navigational menus in the header and footer of the website allows the visitor to easily move pages without the need to scroll back to the top each time.
Another form of navigation is internal links from the main body of the text. For instance if you wish to find out about our SEO services
Making your website easy to use and navigate on desktop PC's and mobile devices is one of our main goals.
Analytics
The websites that we design come with Google analytic software installed. This allows us to gather information about the traffic to your website. We can fin out valuable information such as:
How many visitors your website has had
How long visitors stay on your website
The percentage of mobile and desktop users
What pages are most popular
Location of visitors by city, county and country
New vs repeat visitors
Plus much much more data that can help us improve your website over time tailoring it to your audiences requirements.
301 Redirects
If you are replacing an old website 301 redirects are vital for your websites search engine health. These redirects tell the search engines that a web page has moved and points them to the new relevant page. By using a 301 redirect you limit any SEO disruption and improve end users search results.
Sitemap
For every website we build we also submit a sitemap to google and other search engines.
A Sitemap is a route map of your website in a format that can be easily read by the search engines. This allows them to crawl your website pages effectively cataloguing all the data and information.
By doing this also we can see if there are any page or link areas on the website using our webmaster tools. Having the insight into how your website is seen by search engines and how well it is functioning allows us to provide fully operational website that creates a excellent user experience.
Summary
These are just a few things that you can expect for your new website when you chose Quay Websites. Knowing that the fundamentals are catered for is big part of choosing the right web design company and also knowing that they are included and are not chargeable extras
GLOUCESTER: +44 (0) 1452 899 722 CHELTENHAM: +44 (0) 1242 649 622
GLOS: +44 (0) 1452 899 722
CHELT: +44 (0) 1242 649 622